Description
Best Night and Day Video Clarity
and Cloud connectivity
The DR750X-1CH Plus is a single-channel dash cam with BlackVue Cloud connectivity.
The back-illuminated Full HD Sony STARVIS™ image sensor provides incomparable image quality under any light.
This stealthy dashcam also comes with built-in GPS, Wi-Fi and native Parking Mode support via included hardwiring cable.
View and download videos easily with the BlackVue App.
Cloud support via Wi-Fi hotspot or optional USB plug-in LTE module.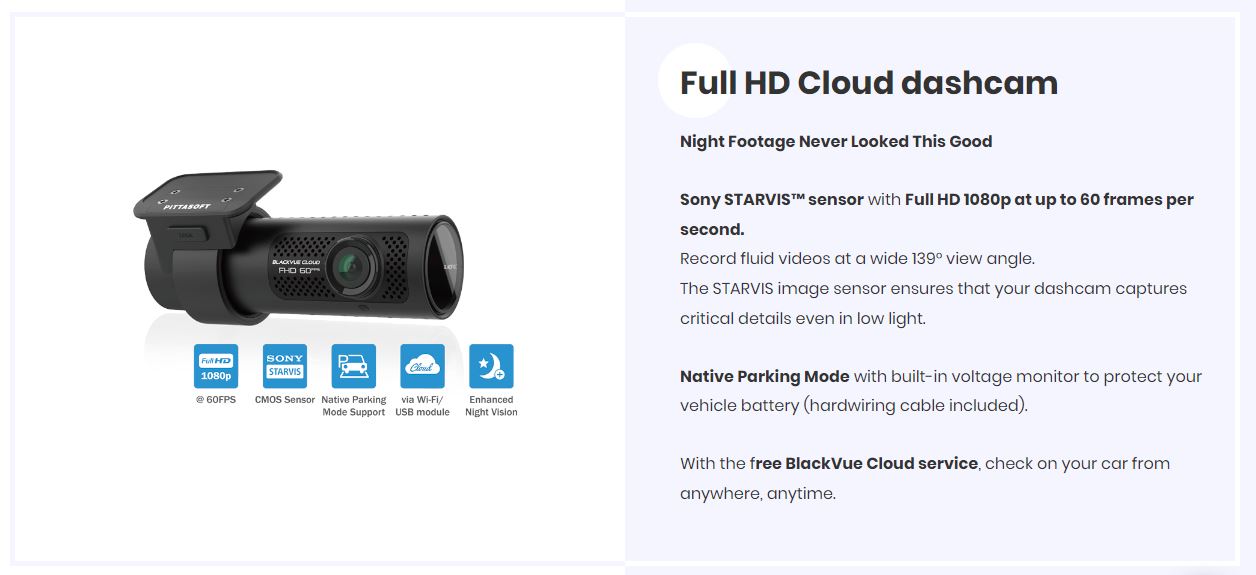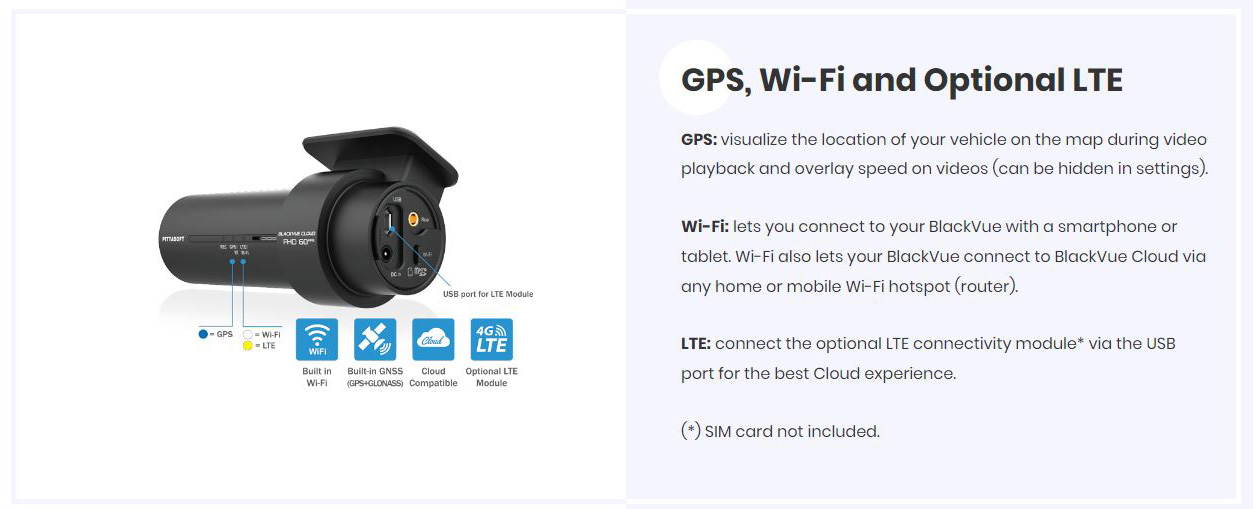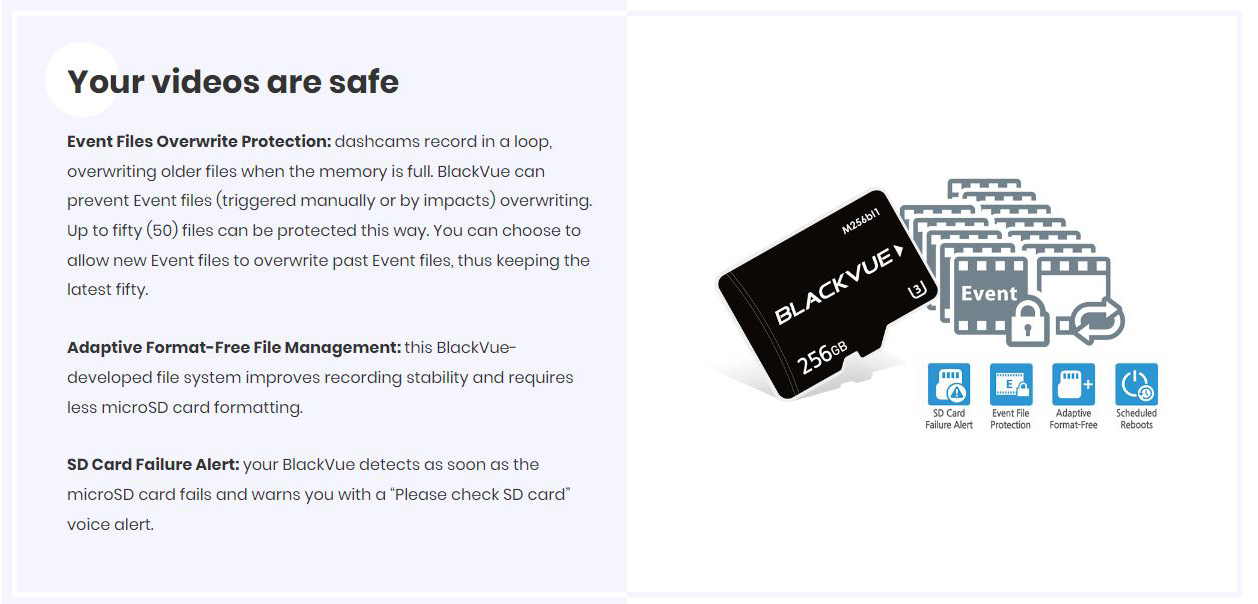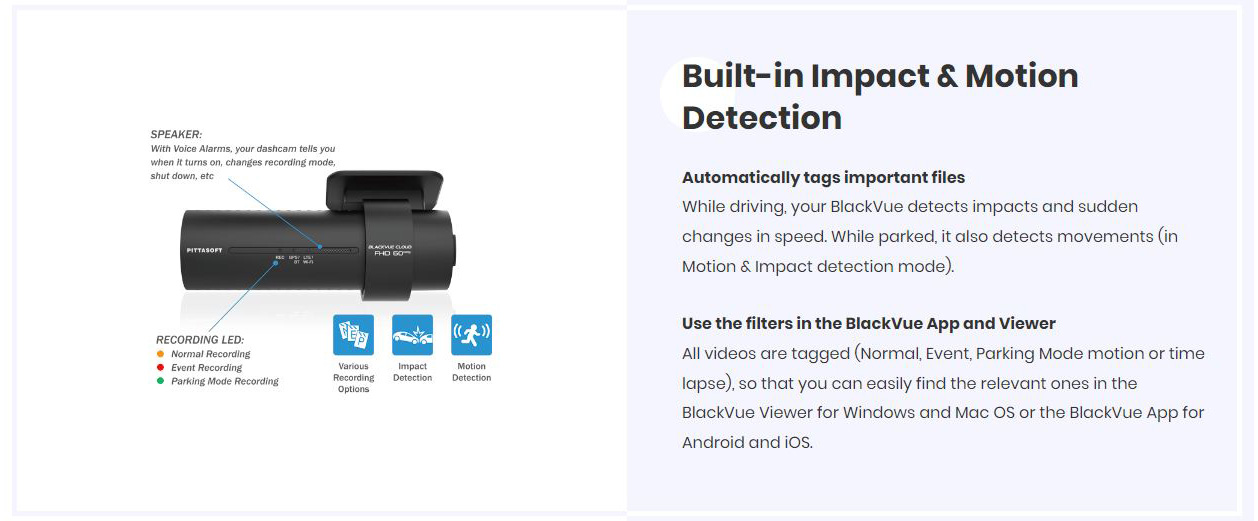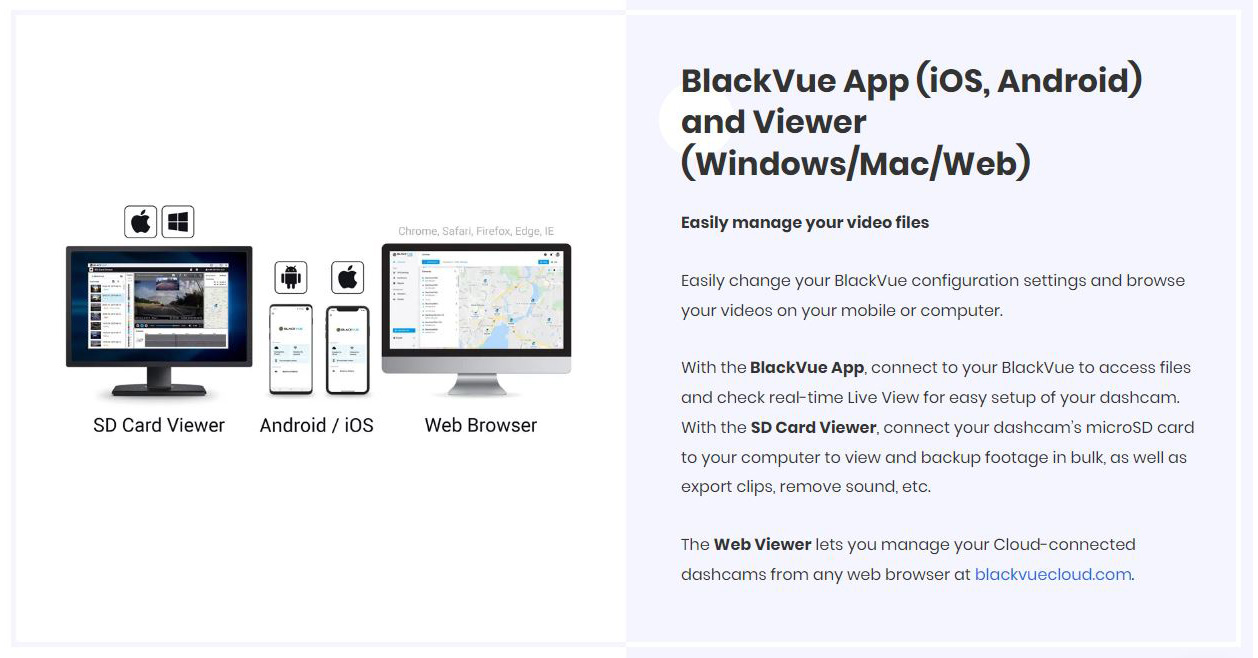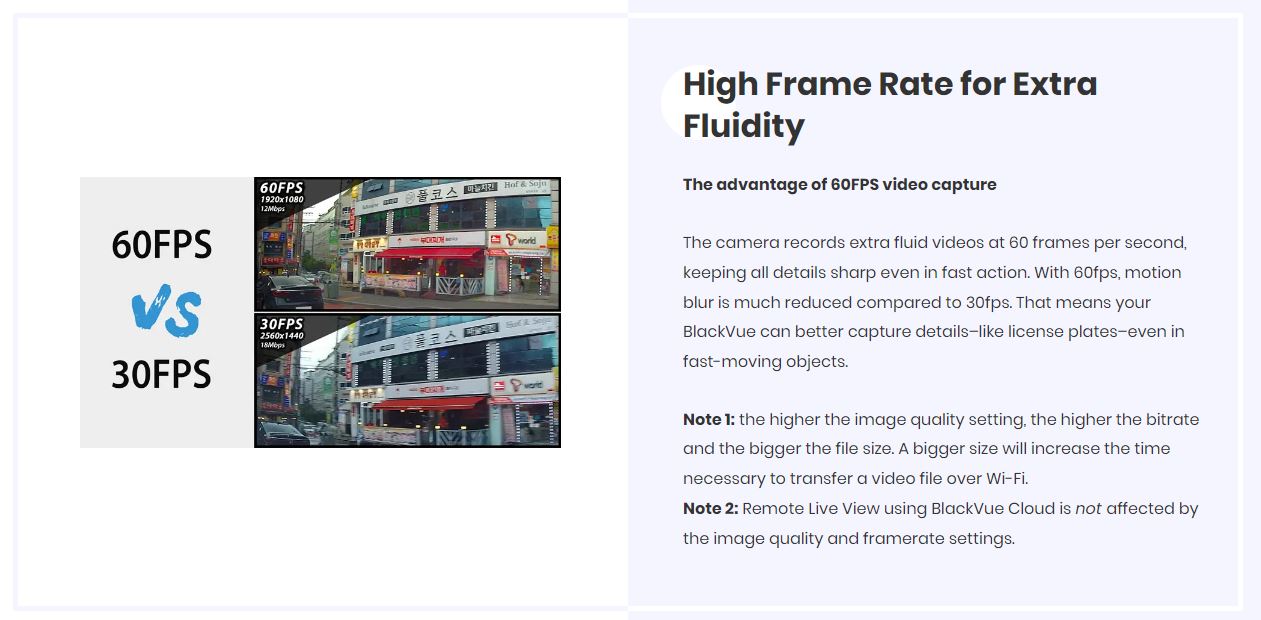 Improved Sony STARVIS Sensor
The Sony STARVIS™ image sensor that equips the DR750X Plus Series front and rear cameras delivers outstanding low-light performance.
The back-illuminated sensor is capable of capturing an unprecedented amount of detail in both shadows and highlights.
Check below for a side-by-side comparison between the DR750X Plus and its predecessor the DR750X.